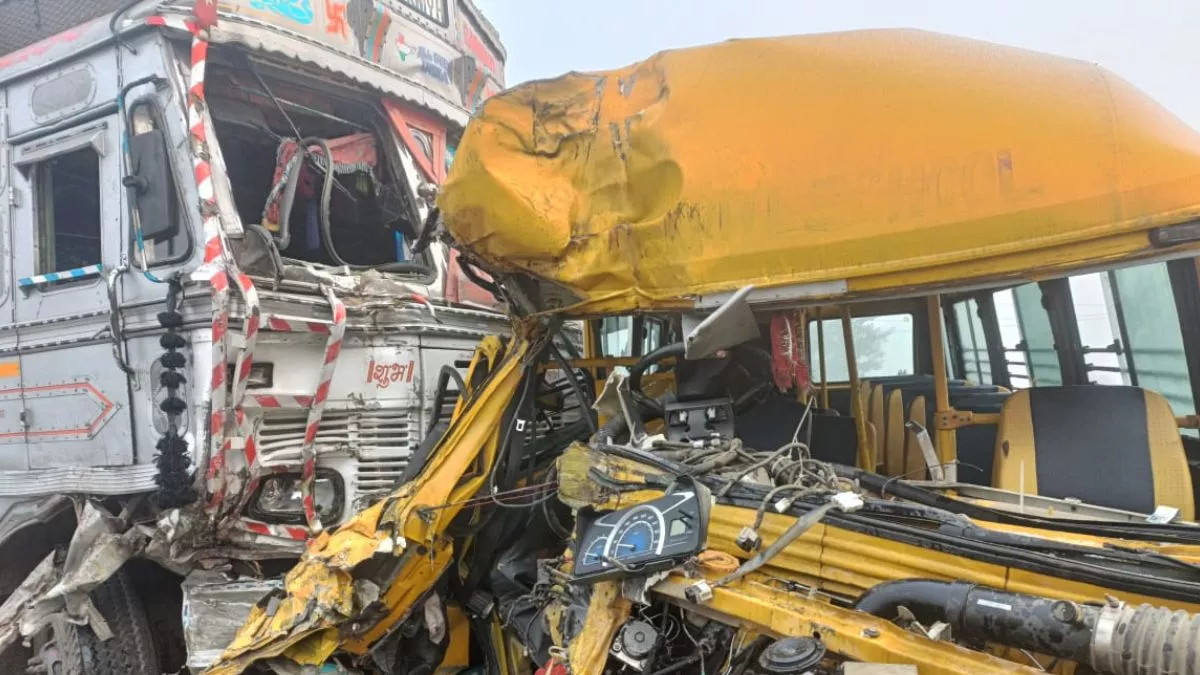 Above is photo of bus which has become victim of fog in current season
Due to the dense fog, the school bus was blown away due to the collision it had with a truck couple of days ago near Shamli, Uttar Pradesh (India). The driver and conductor of the bus were seriously injured in the accident. Fortunately, there were no children in the school bus at the time of the accident.
The bus had been going in that morning to take the children and staff for school. As soon as it climbed on the highway from the Link road, a speeding truck coming from Shamli hit the bus hard. On receiving the information, the police reached and admitted the driver-operator to the hospital. The truck driver fled from the spot after the accident. Seeing the condition of the bus, everyone of the gathered villagers said that if children were traveling in it, a terrible accident could have happened.
It is wake up call for every individual including the school head, transport incharge, driver and conductor of school bus, driver and conductor of the truck. Its not only for the individual concerned for above incident, rather it must be seriously considered and acted upon by all individual road users who will need to drive any kind of vehicle during foggy condition in current year and also for succeeding times.
First and foremost thing is to keep vehicle slow at all road intersections.
Authorities must install and upkeep display / road signs for all road intersections.
Driver of school buses must practice defensive driving not only for children, but also for themselves.
Drivers of heavy vehicles including trucks must follow safety rules on road and in no case, drive in haste of reaching early at destination.
Understandably, every LIFE is important and must be taken care.
Seeking your kind cooperation and proactive approaŕch towards ZERO Accident….VM